Whether it's after a long day or a long vacation, most of us have said, "I can't wait to get home and sleep in my own bed." What we don't often realize is that some of our own neighbors––and their children––can't say the same. What's regarded as a necessity to many is considered a luxury to others.
Helping Children in Need Get the Sleep They Need
While volunteering as a youth group leader in his church, Luke Mickelson realized a family he knew had children who were sleeping on the floor and in need of beds. Once his eyes were opened to this reality, Mickelson could never turn his back to it. Right there in his small hometown of Twin Falls, Idaho, were families and single parents in tight spots––some left to rebuild their lives amid unfortunate circumstances and others simply lacking basic resources.
Founded by the Mickelson family in 2012, Sleep in Heavenly Peace took root in response to a widespread need and volunteers' overwhelming willingness to help out. What started in a garage as a project building a bed for a single family eventually evolved into something much more. With leftover materials after making one bunk bed, Mickelson's next question was how he could continue to pay it forward. Sleep in Heavenly Peace was the answer. As the organization's slogan goes, "No kid sleeps on the floor in our town."
In 2018, Mickelson was nominated and recognized among the top 10 CNN Heroes for his grassroots humanitarian work. "When I stumbled upon this need, I had a lot of good things happening in my professional career," Mickelson said in a featured video from CNN. "I was making a six-figure salary, but I fell into this need that I discovered wasn't being fulfilled by anybody."
Now, nearly 200 chapters exist in almost every state across the United States, all dedicated to assembling and delivering high-quality beds to children in need. Volunteers in each city are taught how to build the beds, and they can feel good about the fact they're not only helping those in their own communities but also contributing to a nationwide cause.
The Issue at Hand
According to Sleep in Heavenly Peace, there is a national bed crisis; roughly two to three percent of American children are without beds. Thus, these kids will resort to sleeping on couches, floors, or piles of blankets.
The charity believes that a safe, comfortable place for children to sleep is crucial to the proper mental, physical, and emotional support they require.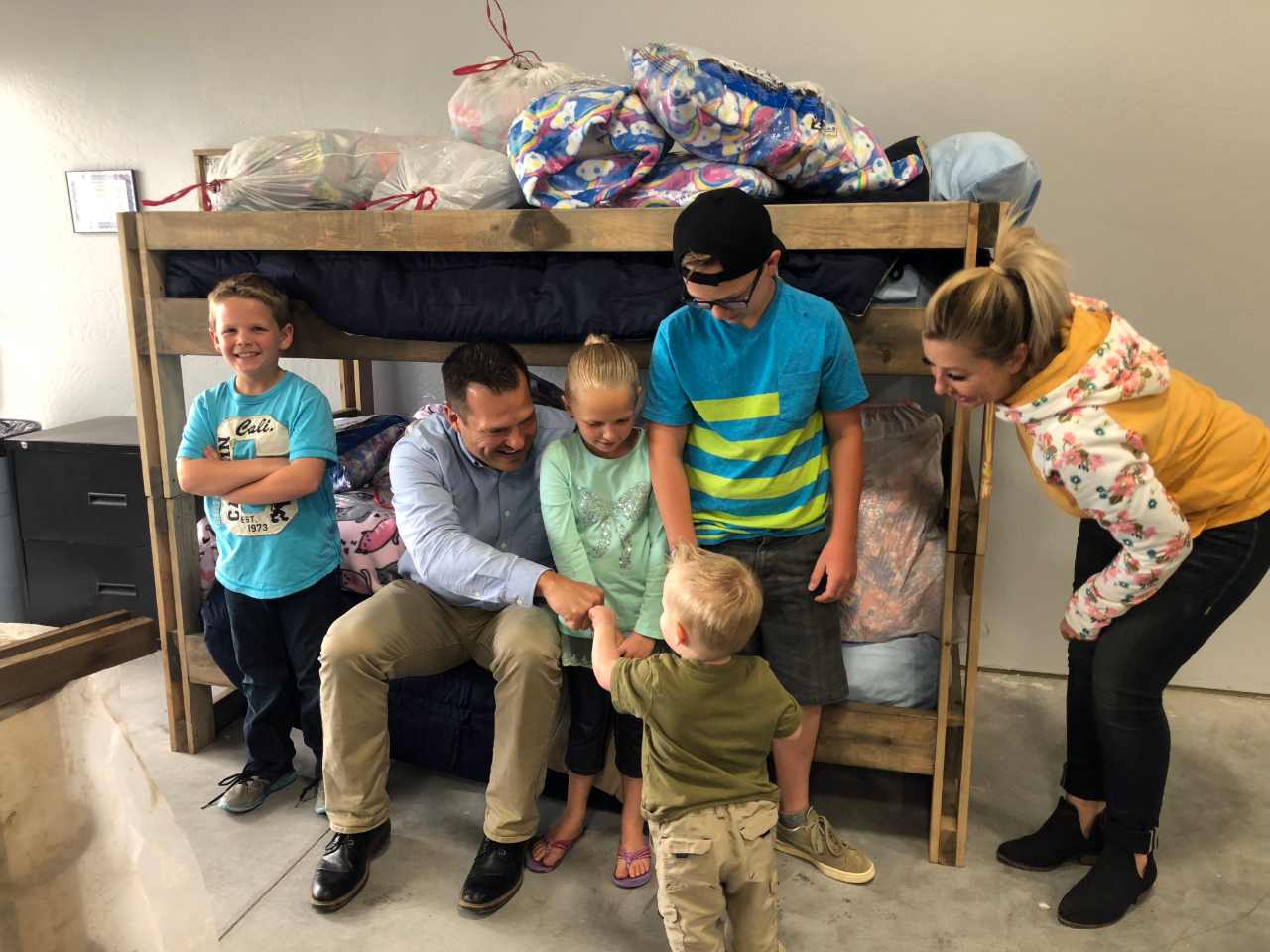 Volunteer in a Community Near You
With hundreds of chapters across 44 states and three countries, Sleep in Heavenly Peace is ever-growing. To contribute to its mission in your own community, find a chapter nearest you, or learn more about how you can volunteer.
How You Can Contribute to the Cause with StorageMart
At StorageMart, we realize that children are the future. This year, we're focusing on giving back to organizations that help ensure all families can provide the resources their children need to lead happy, healthy lives.
Sleep in Heavenly Peace is a grassroots charity that's doing fantastic work in as many places as possible. That's why for every online review left for one of our StorageMart facilities, we donate to charity––and we're proud to partner with Sleep in Heavenly Peace as one of those organizations.
If you currently rent a unit with StorageMart and understand our passion for giving back to organizations that help children thrive, leave a review on your facility's page. You can also rent your first storage unit online, and after you move in and experience the difference storing with StorageMart can make in your life, leave a review on your new facility's page and make a difference in the life of a child.