About StorageMart: Storage and Social Responsibility
As we've grown and gotten to know our local communities, we've come to support the many places we call home. We believe that making a difference in our customers' lives means more than offering a clean, convenient place to rent a storage unit. Improving the lives of our customers and members of our community is at the heart of our charitable partnerships and at the core of who we are.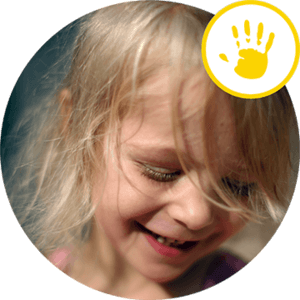 Family Oriented
Helping children and supporting groups who work to build thriving families is one of the greatest ways to change the future of our local communities. In our self storage business, we know that moving and transition periods are stressful for adults and can be even more unsettling for kids. StorageMart is proud to support local foster care organizations, youth programs, shelters, sports teams, and similar organizations, so volunteers and staff can make a larger impact in our home towns.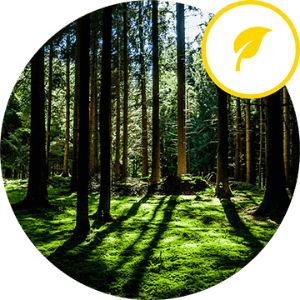 Green-Minded
We take protecting the environment seriously and are proud to be a part of an industry with such a low global carbon footprint. StorageMart is one of the largest providers of renewable energy within the self storage industry, outfitting the roofs of many of our properties with solar panels, a win-win to create energy without increasing carbon footprints.
We also are proud to refurbish old and abandoned buildings, bringing new life to them as something that can be both beautiful and functional for local communities.Interested in reading more about our charitable contributions or applying for sponsorship? Learn more about our
Store It Forward
program.
Mission Statement
To satisfy every customer with friendly service and a welcoming self storage environment.
Strategic Vision
StorageMart is dedicated to delivering a warm and friendly self storage environment and to satisfying every customer. These values support our commitment to provide the highest level of service to our customers and our community:
Delight our customers

Take care of our team members

Own our actions and take individual pride in our decisions

Respect all people

Empower our employees to take initiative to "go the extra mile"

Encourage innovation

Build strong relationships with our customers, community, and colleagues

Give back to our local communities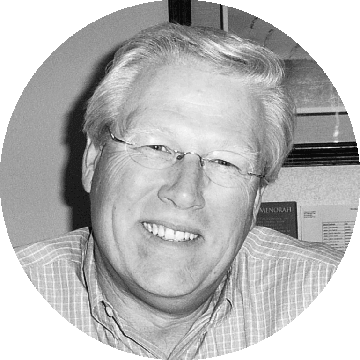 MIKE BURNAM
CHIEF EXECUTIVE OFFICER
Mike Burnam is Chief Executive Officer at TKG-Storagemart Partners, L.P., which operates 195 self-storage facilities with more than 15 million square feet of storage space in the US, Canada and the UK. Mr. Burnam was previously Chief Executive Officer and Trustee at Warburg StorageMart Partners. He also served as Chief Executive Officer at Storage Trust Realty, taking the company public in 1994 before selling it to Public Storage in 1999. Mr. Burnam has developed, built, and sold over $3.5 billion in self storage properties. He has been the President of the Self Storage Association and has served three times on the national Board of Directors. Mr. Burnam also sat on the Canadian Self Storage Association Board of Directors in 2007 and is a co-founder of the Self Storage Institute, established in 2015, which is comprised of the top twenty largest self storage operators in the United States, Canada, and Mexico. Mike Burnam was inducted into the Self-Storage Hall of Fame in September 2015, and following his father, became is the second member of the Burnam family to receive this recognition.
Cris Burnam
President
Cris Burnam has been the President of StorageMart since 1999 but has been working in the self storage industry since 1987 when he was closely tied to real estate deals for the growing family storage business. As President, Cris oversees all aspects of the organization, with a strong focus on long-term planning and goal setting.
Throughout his tenure with the company, Cris has overseen several periods of unprecedented growth as StorageMart developed from a single store in Columbia, MO to the largest privately-owned self storage company in the world. The short list of accomplishments includes acquisition projects like bringing 60+ Canadian InStorage properties into the StorageMart family in 2008 and the largest self storage commercial backed re-capitalization transaction in history in 2015. Most recently, the company has expanded into the United Kingdom as Cris and the executive team at StorageMart completed the acquisition of Big Box Storage, the fifth largest storage company in the United Kingdom.
Over the years, his strong entrepreneurial spirit has earned Cris recognition locally and nationally. After being named Ingram's Magazine 
One of the 50 Missourians You Should Know,
 Cris was named EY Entrepreneur of the Year for 2014.  The same year, StorageMart earned the Torch Award from the Better Business Bureau for outstanding ethics.
Through three decades in the industry, Cris has completed over $4.5 billion dollars in Self Storage transactions, making a true mark on an industry valued at more than $32 billion annually. Outside of work, Cris lives in Columbia, MO, with his wife, Jennifer, and three sons. The Burnam Family has been an important force in the self storage industry for three generations and are proud to continue the family business into the next generation on a new level.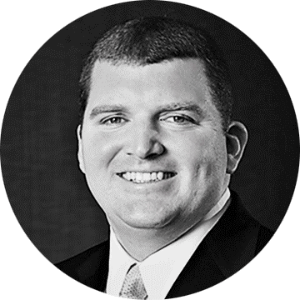 Ryan McKenzie
Chief Financial Officer
Ryan McKenzie joined the StorageMart team in 2016 as the Chief Financial Officer where he is responsible for accounting, finance, and banking across the company's global footprint, including the United States, Canada, and United Kingdom.
Prior to joining StorageMart, Ryan acted as Vice President of Finance with Analytical Bio-Chemistry Laboratories (ABC Labs) – a Missouri-based contract research organization focused on pharmaceutical and agro-chemical development. During his tenure at ABC Labs, Ryan played a key role in the sale of ABC Labs to California-based EAG, Inc. —a portfolio company of Odyssey Investment Partners, LLC.  He later led efforts to integrate accounting and finance of multiple divisions within the United States and Germany.
In 2007, as Director of Financial Planning and Analysis, Ryan played a key role in the merger of Chicago-based Salton, Inc. with competitor, Applica, Inc. Salton was a global marketer and distributor of small appliances/household electronics with annual revenues exceeding $1.3B.
During his career, Ryan has held various financial and accountancy positions with Scholastic, Sprint, and Midland Loan Services.
Ryan holds a B.S. in Business Administration from the University of Missouri with an emphasis in Management and Finance.
StorageMart is a group of affiliated entities based in Columbia, Missouri that collectively own and operate StorageMart facilities [in/throughout] the United States, Canada, and the United Kingdom. StorageMart is committed to providing a well-kept and clean storage property that is right for your storage needs. Each StorageMart location is owned and operated by one of these 
affiliated companies
. StorageMart Partners, L.L.C. owns the StorageMart logo and has licensed its use by the StorageMart affiliate that owns and operates each StorageMart location.
FIND A STORAGEMART FACILITY NEAR YOU!
Exclusive discounts when you reserve online.
Still have questions?
Check out our FAQ.
View FAQs