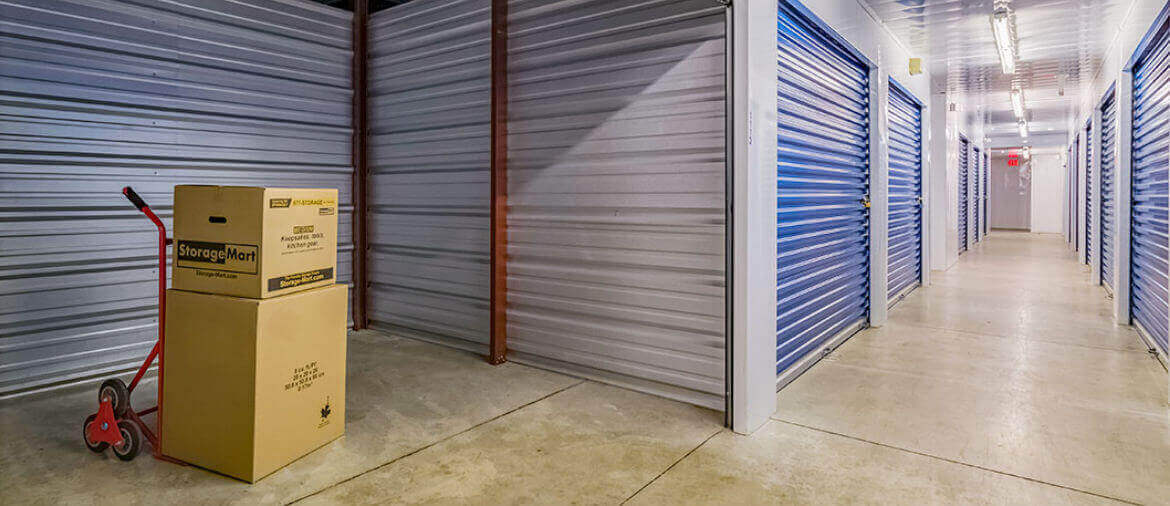 Climate Controlled Storage Options
If you've never rented a self storage unit before, you might think the only option to consider is what size unit you'll need. But there are actually a number of options to consider when choosing a storage unit, with one of the most common choices being between a standard unit and a climate controlled unit.
What is Climate Controlled Storage?
Simply put, climate controlled storage is heated during the winter months and kept cool in the summer to maintain a constant, moderate temperature throughout the year. Why is this important? Many items are susceptible to damage from prolonged exposure to changes in temperature. Climate controlled storage provides customers peace of mind, knowing their storage unit won't become too hot or too cold.
Climate controlled storage removes dust and foreign matter from the air and keeps your items cleaner fresher. You can also help prevent dust from settling on your furniture by using mattress and sofa covers, or laying blankets over items if you're storing for more than four months.
Who Should Consider Climate Controlled Storage?
Climate controlled storage is the ideal option for any self storage needs, but it's more necessary for some items. These include:
Furniture – Wooden furniture can dry out, shrink or even crack if it's allowed to get too cold or swell and warp in hot temperatures. Upholstered furniture is prone to mold and mildew if it's kept in hot temperatures over a long period of time.

Electronics – Everyone loves their gadgets. If you ever have to store any of your electronics, climate controlled storage will help protect those delicate items from extremes in temperature. This includes all household appliances as well.

Art – Paintings, drawings, and photographs are particularly prone to damage from exposure to excessively hot, dry, cold or moist air. Stamps, sports cards and comic book collections should also be kept in climate controlled storage.

Musical Instruments – Fine music is best made with well-maintained instruments. Climate controlled storage will help prevent warping, cracking, and rot of your instruments.

Documents – Archived records and documents are often irreplaceable. One of the greatest enemies of stored paper is its atmosphere. Too much moisture causes rot. Too little moisture causes printing to fade. Stored records are best kept in areas where a constant, moderate atmosphere can be maintained.

Textiles – Clothing and bedding are among the most commonly stored items. Self storage makes it easy to free up space in your home by allowing for seasonal clothing, blankets, and quilts to be rotated in and out as needed. Ensure those items are not exposed to extreme temperature change by renting climate controlled storage.
Traditional storage will still work for many self storage needs, but climate controlled storage has become an increasingly more popular and common option in the industry. These units can be at a premium at many storage locations, so be sure to reserve your climate controlled storage unit online today so it's available when you need it.
FIND A STORAGEMART FACILITY NEAR YOU!
Exclusive discounts when you reserve online.
Still have questions?
Check out our FAQ.
View FAQs