East Sussex Self Storage Locations
StorageMart in East Sussex is a leader in self storage with available 24 hour access, no deposits, and honest and fair monthly pricing when you rent one of our clean and well-lit self storage units.
A

Chapel Road

Portslade

Brighton, ENG BN41 1PF

4552 mi away

24 Hour Access Available
Covered Loading Bays
Ground Floor Access

B

Ingleby House

Crowhurst Road

Brighton, ENG BN1 8AF

4555 mi away

24 Hour Access Available
Convenient Location
Drive-in Loading Bays

Free Extended Gate Access

Low Monthly Rates

No Deposit Required

C

Unit 9 Freshfield Industrial Est

Stevenson Road

Brighton, ENG BN2 0DF

4556 mi away

24 Hour Access Available
Convenient Location
Short Term Leasing

D

Unit 7 The Hyde

Brighton, ENG BN2 4JE

4557 mi away

Clean
Drive-up Loading Bays
Short Term Leasing

E

7 Ridgewood Industrial Estate

Ridgewood

Uckfield, ENG TN22 5QE

4560 mi away

Clean
Free Extended Gate Access
Short Term Leasing
Explore All the Benefits of Using East Sussex Storage
StorageMart's affordable storage options, backed by first-rate customer service, improve the quality of life for people in Sussex.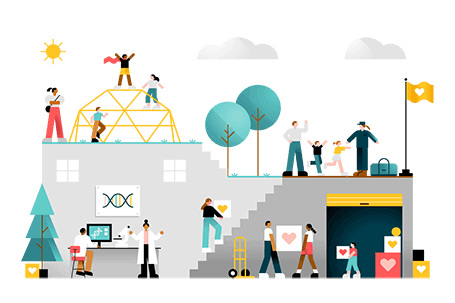 Charitable Giving at StorageMart
Every year, we donate free rent to numerous local charities who are working to make a difference in the many communities we call home. We also donate to charity partners across the globe to support causes that make our world a better place.
StorageMart supports these local charities.