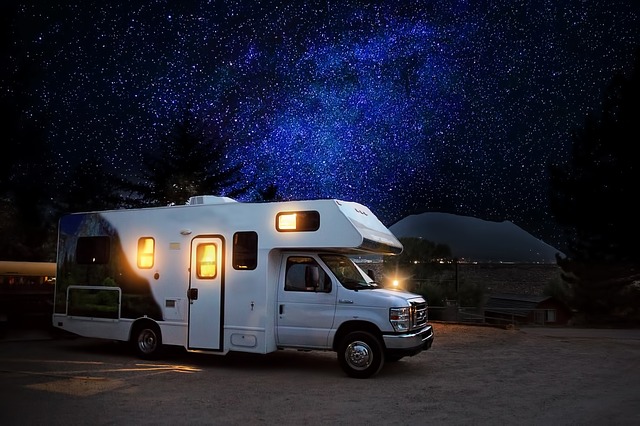 RV, Camper, and Trailer Storage Solutions
If you like to enjoy the open road with your RV or camper, you'll need to find a storage facility for parking your recreational vehicle during the off-season. Unless you have a lot of private property or a massive driveway, renting trailer storage at a self storage facility is the best way to keep your RV parked during those months when you aren't hitting the road. Not only will this free up exterior space and keep you in the good graces of your homeowners association, but you can keep your RV parked behind a gated facility so it's not accessible by the public. Our self storage facilities are fully fenced and gated, so only customers can enter using their unique PIN code.
RV Storage Helps Keep Your Camper Stored During the Off-Season
It makes sense that RV storage is more commonly used during the winter months, as driving top-heavy vehicles in ice and snow isn't the best idea for recreational vehicle motorists. There are several options you can benefit from with RV storage once the off-season comes around, such as the convenient hours at all of our storage facilities. If you want to keep your camper in good condition by driving it around periodically or checking for any maintenance issues, choosing an RV storage unit near you makes it easy to get to your rig.
Our Locations Are Video Supervised
In addition to being parked behind a gated storage facility, our property is video monitored to give you peace of mind while your RV sits in our well-lit parking area.
Getting Started with Camper Storage
Getting started with storage for campers is simple. All you need to do is prove that your trailer is in working condition and provide copies of the vehicle's title, registration, and proof of insurance to the onsite manager.
Storage for Cars, Boats, Seasonal Vehicles, and More
We don't only specialize in storing RVs or trailers - many of our locations also offer storage for cars, boats, and other seasonal vehicles.
Learn more
.
FIND A STORAGEMART FACILITY NEAR YOU!
Not sure what size you need?
Try our storage guide.
Exclusive discounts when you reserve online
Still have questions?
Check out our FAQ.
Properly caring for your RV helps protect your investment, ensuring your recreational vehicle will be around for your family to enjoy for years to come.