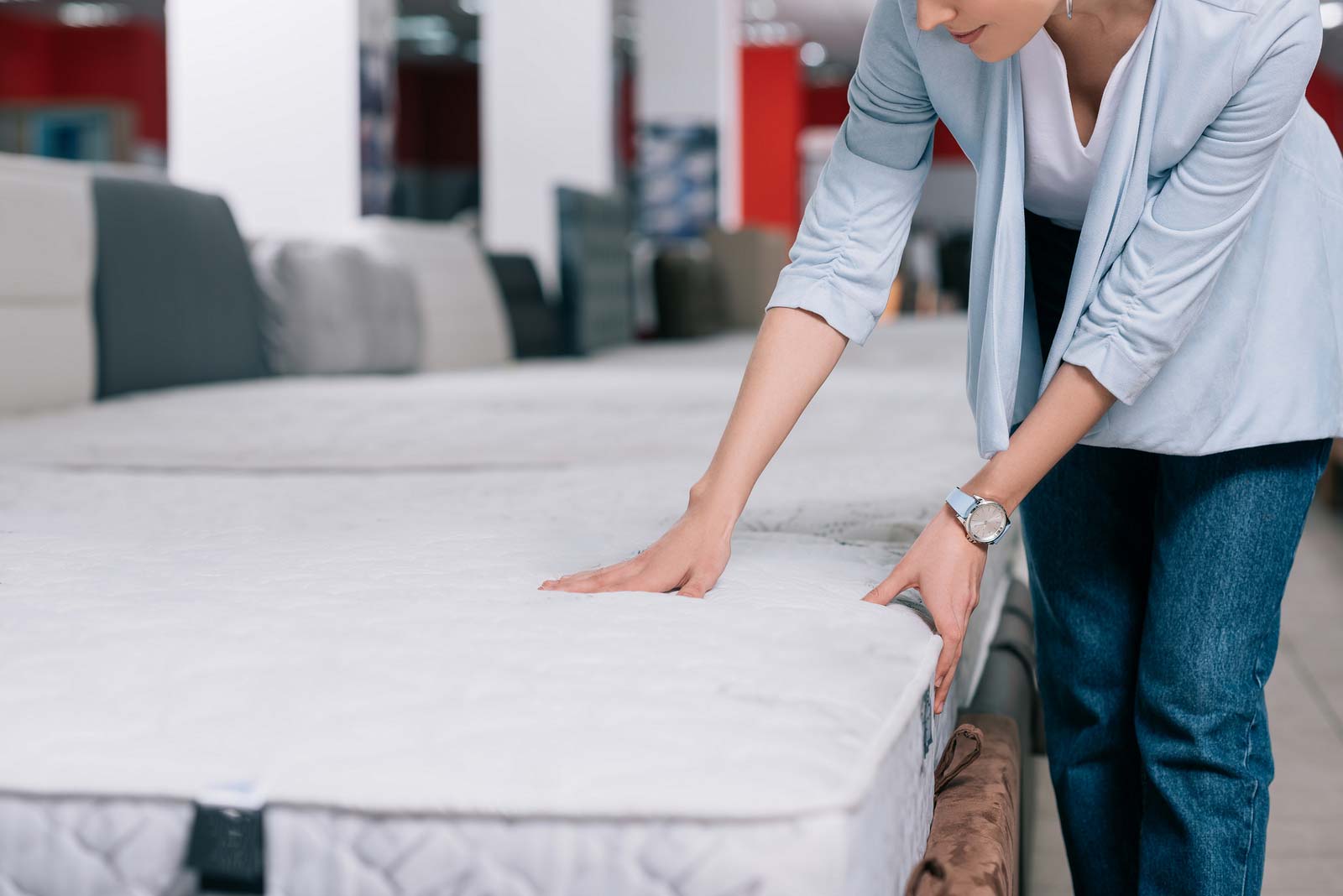 How to Store a Mattress in 5 Easy Steps
Your sleep is important, which is why people spend a significant time choosing just the right mattress to enhance their night's rest. However, when you need to determine how to store a mattress, preparation is key. Whether you are moving, clearing out your guest bedroom or need to temporarily store furniture, learn how to get your mattress ready for storage with these tips.
You can easily keep your mattress free from dust, mold or mildew when using a StorageMart unit that is dry and clean. However, you will also need to take a few precautions to safeguard the surface of your mattress before adding the item to your self storage unit.
Thoroughly Clean the Surface: If your mattress is used or even slightly used, prepare it for storage with these mattress storage tips. Wipe down the surface and spot clean any stains. You can even spray it down with an all-natural spray that helps prevent bed bugs and repels dust.

Cover the Mattress: Invest in a mattress cover to thoroughly protect it while in storage – regardless of whether you plan to store the mattress short term or long term. A plastic cover can help eliminate damage to the mattress during transport and reduce the risk of liquids or rain water touching the surface of your mattress.

Store the Unit Flat: While it may seem more efficient to store your mattress upright in a storage unit, you could actually cause the coils and inner workings of the mattress to shift over time. Instead, lay the mattress flat. If you're determining how to store a mattress in your self storage unit, consider placing a tarp on the concrete floor to offer a buffer for the piece or store flat on top of boxes and furniture.

Avoid Piling Boxes on Your Mattress: Once you've finished storing a mattress flat in your unit, resist the temptation to maximize space and pile boxes on top of the box spring or mattress. Sharp edges or heavy items can damage the mattress top surface, coils, and inner workings.

Opt for a Climate Controlled Unit: When storing a mattress long-term, consider investing in a climate controlled unit from StorageMart so the fabric and structure of the mattress is not exposed to harsh temperatures. In addition, if you're storing a mattress for more than six months, visit your storage unit to let it breathe for a few hours. Take off the cover, allow the mattress to breathe, and then re-cover the piece before storing again for the next few months.
The Importance of Cleaning Items Prior to Storage
In addition to handy mattress storage tips, you can also preserve furniture items from damage or mildew with a thorough cleaning prior to storing.
Wipe down furniture tops and legs with an all-purpose spray

Periodically dust furniture while in storage to avoid the pieces from developing a musty odor

Vacuum couch cushions, arms, and legs before storing so the furniture is in prime condition when it's time to unload the unit
Selecting a Storage Unit with StorageMart
While choosing a storage unit for storing a mattress, consider the premium units available from StorageMart. Each storage facility offers spacious options and our staff is ready to assist you in finding a temporary or permanent home for your prized possessions. Find a StorageMart location in the United States, the United Kingdom, or Canada, and reserve a unit online today.
FIND A FACILITY NEAR YOU!
Not sure what size you need? Try our storage size guide.
Exclusive discounts when you reserve online
Still have questions? Check out our FAQs.
Learn self storage tips from the experts at StorageMart
Read this helpful guide from StorageMart to improve your quality of life with self storage.